16 Jul

Does USCIS provide interpreters?

(Last Updated On: July 22, 2019)

Does USCIS provide interpreters?

The United States Citizenship and Immigration Services is the federal institution that is tasked to oversee all matters that are related to immigration. As such, it is one of the most visited federal office in the country.

Due to the nature of USCIS's job, majority of its clientele are immigrants, and in majority of cases non-Speaking immigrants. This poses quite a handful of problems both for the office and its clientele. There are a handful of exceptions though, as some immigration officers can speak Spanish. This is great for Spanish speaking immigrants, but is completely impractical when you are dealing with people who can neither speak Spanish or English.

For those who are not well-versed or not comfortable in speaking English, the USCIS does allow its clients to bring with them an interpreter. In cases where documents from a non-English speaking nation needs to be translated into English, clients can hire the services of professional translation companies to do the translation for them.
Requirement of interpreters
When it comes to interpreters, the USCIS does not necessarily require a professional one. Even a family member or a friend can stand for a client as an interpreter. The only requirement for someone to stand as an interpreter for a client is that they must be at least 18 years old and that they are fluent in English and the language that they are supposed to interpret. Needless to say, for the sake of accuracy it is highly recommended to hire the services of a professional. Since professional services are not exactly affordable, some people would opt to have their family member or friend help them with their immigration process.
The USCIS do not provide interpreters. However, in instances wherein an immigration officer understands and is fluent in the language of the client, they can essentially stand in as the interpreter. However, the decision whether to use that immigration officer's service will still depend on the client. The USCIS cannot force clients to use an interpreter that they do not want.
Form Submission
There are a number of forms that needs to be completed and submitted before a person is allowed to use the service of an interpreter. Both the client and the interpreter are required to fill up these forms. It is also important to note that the interpreter is compelled by the law to accurately translate everything. Otherwise, they might be held liable in court if they mistranslated some words, even if it was done unintentionally.
Interpreting is a hard job, which is why people are advised to at least practice before they submit themselves to an interview.
There are also cases wherein an immigration applicant bring in a document that is not English. This is a common occurrence especially if the applicant comes from a non-English speaking country. In cases like this, their document must be properly translated.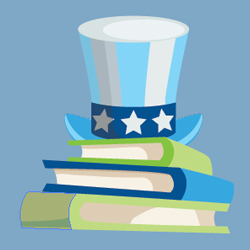 When it comes to translation, the applicant can choose to do it by themselves. However, it is highly recommended to hire the services of a professional translator. Immigration documents are considered highly sensitive. The USCIS requires a certain level of accuracy in order to make sure that they have properly vetted each applicant.
As mentioned, the USCIS is one of the strictest federal agency when it comes to translations. Immigration is such a huge issue in the United States that government institutions have adopted strict regulations in order to vet applicants. This means that a single mistranslated word can eventually led to irreparable problems.
When it comes to translation, one good option is to hire the services of a professional or seek for an agency. Professional translators usually work alone, and they do not have an office. On the other hand, a translation agency is a company that provides services to clients. An agency usually have an office, and due to their size, they normally offer a wide range of services other than just an ordinary translation.
When it comes to translations, there are a couple of important factors to consider when picking a professional or agency to do it for you. As mentioned above, documents must be accurate and high-quality. Thus, it goes without saying that you must pick a reputable professional or an agency that has a good reputation when it comes to providing said services.
A simple search on the Internet can yield thousands of results about these services. However, navigating through this maze and choosing the right one for your project is like navigating through a room riddled with landmines. It is important to somehow investigate in order to weed out the bogus ones and find the correct one.
Common translation agencies offer an accuracy of around 80 to 85 percent. On the other hand, top-tiered agencies can produce an output that is at least 98 percent accurate, and most of the time they consistently score 100 percent in accuracy and quality.
Aside from accuracy and quality, it is also important the turnaround time. Turnaround time is essentially the amount of time needed by an agency to translate a document and return it back to the client. There are a handful of considerations when it comes to this. Some agencies can offer fast turnaround time but will sacrifice quality. Which is why it is important to pick an agency that has a great balance of the two.
Lastly, and probably the most important factor of all, price. The translation industry offers different price ranges for different types of services. In order to find the best deal, you can shop around several translation agencies for you to be able to get the best deal.