02 Apr

Telephone Interpreting for industries

(Last Updated On: August 8, 2020)
Telephone Interpreting for industries, business, and medical:
Interpretation over the phone is a miracle and a blessing for many people. It is especially useful when getting an in-person interpreter is impossible. Some people turn to their family members, bilingual co-workers, or social workers for their interpretation needs. However, most of these people do not have the same credentials and training that a professional interpreter holds. Only language industry firms can offer precise translation services.
An individual may prefer not to have another person present in the room, depending on the circumstance, cultural norms, or religious background. For example, a client's health conditions and legal issues can make one feel self-conscious, embarrassed, or exposed. In these instances, patients usually prefer to be anonymous.
Telephone translation is also preferred when the telephone is the primary means of communication. For instance, we often hear an automated message such as "For Spanish, please press two." The caller is directed to the interpreter when they press the option. It is a common practice in the customer service industry, including medical helplines and other service phone numbers. These services make the familiarity of the phone translation experience a helpful factor when choosing language services.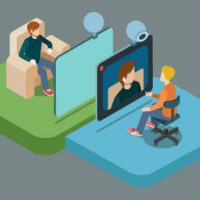 Quality Telephone Interpreting, Accuracy, and Price:
Our firm hires the most competitive, professionally trained translators in the industry. We assure you that our employees are strictly trained by accredited institutions. They are all native speakers who, along with being an expert at their tongue, are also fluent in English or one other language. They have an in-depth vocabulary in many industries, including healthcare and pharmaceutical, legal field and business law, technical product information, and insurance.
We have more than 9,000 professional translators that are carefully selected and trained in translation skills. They understand how the industry works. They are fully trained to tackle all the problems of their field. We assure you that our employees are professional, courteous, and focused on providing you accurate linguistic assistance under all circumstances. They provide the very best over-the-phone (OPI) interpreting experience possible.
We are the leaders in the world of phone interpretation services. We provide easy to access phone translation solution that connects clients to translators within seconds. We are ready to assist you 24 hours a day. We also don't take a day off on the weekends.
With our services, clients can enjoy affordable language service using their phones. We always assure that we build LEP satisfaction and loyalty. We always comply with applicable laws and regulations. Our phone translation reduces staff frustration, increases productivity, reduces costs, and maximizes the client's budget and revenue.
Our company passed the ISO 17100 and ISO 9001 international quality accreditation. We always guarantee that our translations serve their purpose because we believe in accountability. Clients can always contact us with all their queries.
As a member of (ATC) and the Institute of Translation and Interpreting (ITI), we have proven to produce reliable linguistic conversions. We have ensured the accuracy of our employees. Their years of training and experience prove the accuracy of their work. We are the top choice in language conversion. We guarantee a high approval rating of our services. Consumer satisfaction is our main objective; which is why we continue to monitor our services. We want to make sure there are no mistakes being made from our end.
Our firm offers the most affordable prices. Phone interpretation starts at $2.20, and our rate is dependent on the quantity. You don't need to pay for a first-connection fee; we guarantee that we will connect you to a translator in less than a minute. We don't place extra charges on our three-way calling service.
Telephone Interpreting company for industries:
Our firm has years of experience in providing translations for various industries, including finance and banking, medicine, information and technology, legal, travel and tourism. We have more than a decade of experience in language conversion for almost every sector. Our employees are carefully picked to fit the requirements of clients. They are well trained to meet customers' demands.
Interpreting company for businesses:
Our interpreters provide 24 hours of interpretation assistance to our clients. You can always rely on our services if you want to reach your customers and colleagues regardless of where they are in the world. We can help if you're looking for quality translation services for all types and sizes of businesses that you want to expand globally. We will assist you if you plan to run a large conference with delegates speaking dozens of languages, or you need help with a meeting with a foreign business partner.
We offer translation of more than 200 languages to connect you with your business partners in the US, Spain, Japan, France, Germany, China, and the Middle East. We guarantee quality services through our experience and knowledge in the industry. We only chose the best employees. Our interpreters were carefully chosen, and we assure you that they meet quality assurance standards and certification.
Interpreting company for the healthcare industry:
We value people's lives. We will assure you that you are accurately communicating with every patient no matter what dialect they speak. Our company provides HIPAA compliant medical translation from our certified interpreters. We ensure that you won't have to face repercussions of miscommunication as your patients diversify because we will always be there to assist you. We cover a range of medical documents, including patient records, medical findings, drug labeling and packaging, clinical trials, standard operating procedures, instructions for use, independent medical exams, patient instructions, medical journals, pharmaceutical studies, and physician manuals. Our employees are well-versed in medical terminology which is why their work is always a hundred percent accurate.