07 Apr

Interpreting and Payments, How Does it Work?

(Last Updated On: August 8, 2020)

Our company is willing to assist you whenever you need someone to interpret your documents.

We provide Deaf Communication Access, in-site Sign Interpreters, Oral interpreters, or the CART service. We assure you that our employees have long experience in the industry. We have been providing interpretation services since 1992. Our firm focuses on professionalism, and we promise you that we can provide your company with the necessary services.

We are well known for our team of interpreters that can assist you anywhere and anytime. Our firm guarantees that our interpreters can work according to your schedule and finish the assignments on time.

We offer an affordable interpreting price for our services. The cost of services depends on the length of time you've used our service and the proximity of your location.

Clients don't need to worry about the level of certification the interpreter has or having the interpreter swapped out, without prior consent. Our interpreters practice professionalism.

Our company uses an online system that tracks invoicing and payment, and we are using a secure and straightforward method to provide services at no extra charge.

We can send your invoices through email, fax, or mail depending on your preference. We can ensure a fast transaction because we accept checks, all credit and debit cards, Government cards, and Paypal.

Our assistance is available 24 hours a day by phone, and if you need us, you can call us anytime. Call us and schedule a job assignment any hour of the day or night. You can use our online form to schedule a session if it is over 72-hours away. You can also book the service online if you need it within 72 hours. You need to reach out to us for confirmation of your transactions. You will get confirmation of the task if you send an email or use our online form to schedule an interpreter. You need to give us a call if you do not hear from us within two business days.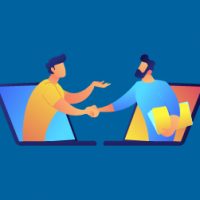 Our firm provides an online scheduling system engineered for your business needs. It allows you to provide greater opportunities for your clients anywhere. On our network, agency, interpreters, and requestors can easily monitor their sessions. Our system is accessible through your desktops, tablets, and mobile devices. The firm's primary goal is not to waste the time of our clients. We provide scheduling solutions designed to pivot and scale your needs. Our system offers complete acquisition-to-invoicing for our clients. If you are running a business, our system allows you to register your staff to create and review scheduled appointments.
If you contact us now, your first 200 sessions each month are included in the minimum. We place no charge for non-billable appointment cancellations.
Schedule an interpreter:
You could call our toll-free number to schedule an interpreter. Our hotline is open 24 hours a day, seven days a week for interpreting. Or you can email us if that is more convenient for you. Calls us if you need our assistance in 72 hours or less. We will email you back a confirmation once we receive your request.
You can also send your requests online by filling out the needed interpreting information on our website to request a session. We will contact you if we have any questions, or we will send you a confirmation in your email. You can call us if you haven't received the confirmation within two hours.
On our website, you will be requested to fill in your name, phone number, and email address. You will also have to fill in your company's name if the interpreting service is required for a business. Your billing contact's name is also required, along with their contact information.
Postal address will also be required for billing. The date and timing of the appointment must also be mentioned on the form. Our appointment runs for an hour at minimum, which means if you fail to include ending time of the task, we will schedule the session for an hour.
You are also required to fill in the appointment address and your reason for requesting the services. You can even fill in any additional information that we need to know about the appointment.
Our system is designed to work on mobile devices and even legacy browsers so that our customers can connect with us easily. We utilize location mapping that enables our interpreters to locate job assignments at new locations by using GPS websites quickly. You can easily reach us using any online-enabled device.
We have a mobile-friendly system that allows users to access their essential information anywhere they go quickly. Interpreters and clients use the same services available on their phones, laptops, or desktop.
Translators might synchronize job assignments in their mobile calendar, and they can insert billing details after each session there.
Translators can upload pictures of vouchers and attach them from their phones. They can also accept electronic signatures using their devices. Clients requesting appointments can create, edit, and view appointments from anywhere, giving them a valuable tool as they perform their jobs while accessing our system.
We also offer our assistance to any size of business. We review all new job assignments in our system and then manually assign them to a translator. Our experts can also claim tasks on their own. But only those interpreters who meet all appointment qualifications can view the job assignments. Our interpreters can review information about the appointment, and once they have requested the job, it is automatically added to their schedule.
Feel free to contact us anytime you want. We are always willing to assist you with your translation needs.