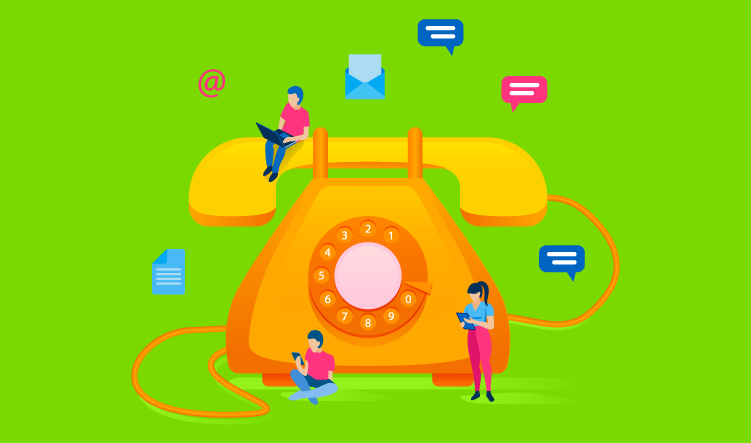 31 Mar

Business Specialist in Telephone Interpreting

(Last Updated On: August 8, 2020)

Everyone in the business world wants to break down the linguistic barriers as they strive to expand their operations globally. We want to help you reach out to your customers and colleagues wherever they are in the world. Our firm offers quality interpretation services for all types and sizes of businesses that want to expand globally. We are here to help you with all of your linguistic issues. Whether you're running a large conference with delegates speaking dozens of languages, or you need help with a meeting with a foreign business partner.

We can assist you regardless of your language need and your location. We offer our services in multiple languages including English, Spanish, Japanese, French, German, Chinese, Arabic, Italian, Korean, and Russian. Our firm provides translation assistance for you and your clients around the globe. We have a vast knowledge of the industry because of our experience. Which is why we are best suited to provide you with accurate translations.

We offer assistance at any time of the day. Our interpreters are willing to help 24 hours per day, seven days a week. You can easily reach out to us on our website, or you can call us on our toll-free number for all your Telephone Interpreting needs.
Experience in Telephone Interpreting Business:
Do you want certified services? That's exactly what our qualified professionals are offering. We have been helping companies across industry sectors with our telephone interpreting team for almost a decade now. We carefully pick our employees which is why they can offer you the service you require.
We only choose the best to join our team. We require the experience of a minimum of two years in the industry to pass as an interpreter for the company. We offer training for our applicants to ensure that they have the experience and necessary skills to do their job. We require them to submit themselves to language proficiency examinations to guarantee that they have the required skills of a linguistic professional.
Our company values your money. We carefully monitor the performance of our employees. Our main goal is your satisfaction. We do proper monitoring and quality check of the performance of our employees. We always make sure that our employees are experienced in different interpreting formats and have experience and knowledge of your industry and sector-specific terminology.
Our Business Model:
We plan to provide personal service, creative solutions, industry experts, and professional interpreters for all our clients' needs. Our firm assures you that our linguists understand your business and can accurately capture your corporate style. We will connect you with business specialists who are willing to assist you at any time of the day.
The company also assures consecutive, simultaneous, and telephone interpreting solutions tailored to your needs. What we provide are services that will fit precisely to your business's needs. Our firm has qualified interpreters on the team who know your business sector inside out. A firm code of conduct bounds our interpreters.
Our business translates over 100 languages via phone and video interpretation. Clients can connect to our experts in less than a minute. You can directly talk one-on-one to our translators, or you can speak with someone via a translator with our 3-way interpretation. We also offer our multi-way translation.
Through our remote interpretation services, you can save at least 50% of the cost. There is no need to pay for a translator to travel. You also don't need to arrange a schedule. You will only pay for actual translation time. You can access our services through any modern device as long as it is connected to the Wi-Fi.
Quality Services:
We conform to ISO 17100 and ISO 9001 international quality standards. Our certification proves that we are globally competitive, and are qualified to offer our services to businesses. We provide notarized and apostilled translations for use globally.
We always believe that we are accountable for all the translations of our employees. We encourage you to contact us with your feedback. Our firm still offers assistance for official purposes like papers for immigration application. You can also reach out to us for assistance with documents like marriage certificates, birth certificates, and death certificates. These conversions require certification.
We are proud to be members of both ATC and ITI. We are proven to be uniquely suited to provide reliable and high-quality certified translations. Quality is our top priority, and we assure you that we always meet the certification mark.
Accuracy of Interpreters:
We choose the most qualified professionals in the industry so we never have to worry about accuracy. However, despite choosing the best professionals, we continue to monitor their work to make sure there are no mistakes of any sorts. And if we ever see any drop in quality, we rectify the situation straightaway so our clients don't have to suffer.
Price List:
Our video dialect conversion service starts at $1.95/minute for all languages. Prices are dependent on volume. Our starting rate for phone interpretation is at $2.20, and rates decrease based on quantity. Our phone interpretation services are priced by the minute, and we offer the same price regardless of the language.
We don't require a first-minute connection fee, and our connection time averages 30 to 60 seconds. Our three-way calling is available at no additional charge. We also lend and sell handsets for the use of hour services. Our rates may vary depending on the volume of your needs. Feel free to contact us for all your needs.