12 Oct

Is expensive translation a problem? Get it for cheap!

(Last Updated On: June 19, 2019)

Sometimes we fail to see the effort that goes in accomplishing something. We end up wondering why we need to pay so much for getting a task done. Specifically with expensive translation, we know that there are very few people who know two languages other than English. This is the reason why we cannot expect translation to be offered free of cost. There is a need for proficient individuals with years of experience when it comes to providing translation services.

Is expensive translation a problem for you?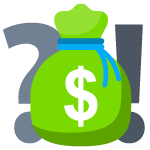 Why expensive translation is quite the norm today?
To begin with, translators are experts. Translators are experts in writing polished and grammatical correct proses. Professional translators know how to utilize proficient tools. A computer assisted translation device helps the translator work more rapidly, effectively, and reliably. The cost of translation is dependent on how uncommon the language is from which the translation is being sought. The cost of translation is dependent on several variables, not just dependent on one. An understanding of these parameters helps you find out why expensive translation is the norm.
The following factors do add up to the costs associated with a document translation service.
The word count of the document
Use of tools required for translation by any translation company
Services mentioned in the quote apart from translation
The choice of target language
Strategy and quality
Translation services are priced based on the parameters mentioned above. While considering document translation services, the price is charged on a per word basis. If you are wondering why this is done, then you need to remember that a document may or may not have any image. If there is a document that has ten pages of content with images and then there is another document that has pure content without any images, then which document would require more work? The document that has more content and no images would require a lot of work to be done by the translator. Charging on per page basis does not make any sense in such contexts. This is why charging on per word basis makes sense.
Translation quotes are often confusing and intimidating. There are quotes that would convey no meaning at all in some cases. Do not go for the least expensive translation service when it comes to getting quality services. Make sure to look into the services that are being offered to you. Being informed about the differences in various services can help you take appropriate decisions pertaining to translation.
We have developed a way for you to translate any document for cheap. You simply create an account, upload your document, select the languages and a time to be called. At that time our system will call you and one of our expert translators, who is going to translate the document live on the phone and answer any of your questions. And the best of all, you save up to 70% of the translation costs.This is where our live phone translation services are explained if you need to see how to get cheap translation.