03 Sep

Where Can One Get Spanish Translation Services By Phone?

(Last Updated On: June 15, 2019)

Sometimes it is difficult to have an experienced and qualified Spanish translator come onsite to your company. It can be expensive and isn't always time effective. If you have human resources or disciplinary issue or need policy clarification for one of your Latino employees, Spanish translation services by phone is a cost, effective and instant answer.
Spanish Translation Services By Phone
Phone translation is cheaper
Spanish translation services by phone are a solution where language support is rendered over the phone. It is a variation of consecutive translation, especially useful if a translator is needed on demand or when there is no translator available to travel to a particular location.
Phone translation is a great aid to bridging the language gap in our fast-paced, budget limited world. Phone translation services are easy to arrange and an economical solution without the need for particular things, you dial to connect with the translator by regular phone.
At Live Document Translation, we have a network of qualified Spanish phone translators. If you do more than a few calls a month, you'll get to recognize them by name, and they'll start to believe like a part of your company before long! Our specialists are allocated to you based on an understanding of subject manner.
There are no monthly agreements or minimums needed to use Live Document Translation's Spanish translation service by phone. We give you and your company your specific phone number to call into. Pick up your phone and be directly connected to an expert and qualified Spanish translator. It's as simple as that. We have a variety of professional translators ready to help you over the phone.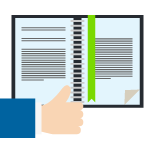 Why Choose Live Document Translation Agency?
When you hire Live Document Translation, you get quality with your service. A few of the reasons why so many companies choose Live Document Translation for their Spanish translation services by phone:
On-demand services 24/7/365
Free, customized reporting and detailed call analytics
Professional interpreters with industry-specific expertise
Consistent access within seconds to the highest quality Spanish translators available
Complete confidentiality
Competitive pricing and rates
Assured commitment through our state of the art phone systems
Innovative translator testing, training, & certification
If you need a phone translator right away, call us at +1 646-810-8674 (US), +44 203-355-9197 (UK), and we'll connect you to a translator immediately. You can also email your request, and we'll get revert you as soon as possible. This package profits those who may have been unaware of a language barrier or need to translate a Spanish document or want to communicate with a limited Spanish speaker quickly.
LDT can help no matter how small or big your company is. Our pricing structure is based on per-minute rates, with no monthly minimums. We look forward to providing you Spanish translation services by phone! Get the answers to all questions now!