27 Apr

How to get fast translation whenever you need it

(Last Updated On: August 10, 2020)
The advantages of getting fast translation from LDT
Whether you're managing a company or you are an individual who needs fast translation, the best way to understand your document fast is through telephone translation.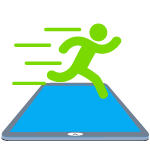 Quality is important
Live Document Translation was designed to be fast for its clients, but also realizes that the quality is essential, and makes sure that you will get a professional translator at the other end of the line whenever you need it.
Native speakers
The services are available in more than 120 languages and over 500 language combinations. Whatever your source language may be, and into what language you may want to have your content translated, there will always be at least a translator to fit your requirements.
The translators won't give you only a translation; they're also there to answer any questions you may have about your document. You will not have a hard time understanding what the text is about, and they will be there to take care of your concerns.
24/7 availability
The phone translating service is accessible all day and all night, each day of the year. That implies that you can schedule a call at any hour, any day, and they will take care of your translation needs, because there will be at least one expert translator available at any given time.
Savvy and adaptable services
A scheduled telephone call is all it takes to get in touch with one of our experts, in merely minutes. Once you're a client, you'll be able to quickly login and establish a meeting by phone, where the translator will tell you everything you need to know about your document or text.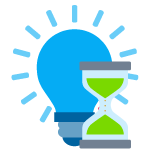 Phone translation is a lot cheaper than written translation
Having your translation done over the phone allows you to save up to 70% of the price of a written translation. And if you later decide that you need to have the translation in writing, you'll get it at a special price.
Phone translation services are genuinely beneficial to every company or individual who need to have something translated quickly, almost in real time. By just logging into your account, you will be able to upload your document and create a new call at the time that you want. Get in touch with Live Document Translation representatives at any time if you have questions, or simply create a client account and start reaping the benefits of instant translation now!