30 Mar

How to Use Language Interpreters to Translate Documents

(Last Updated On: August 13, 2020)
Language interpreters translate documents on the phone
There are so many benefits that you stand to gain when you are using language interpreters these days. There are a lot of people who needed these services in the past but they were never really sure of where to get them. What we have done at Live Document Translation is to bring the services closer to the users, so that when it's all said and done, you are in a very good position to get the help that you need. You no longer need to worry about whether you can find fast translation services, because we have made things much easier not just for you, but for everyone that is interested.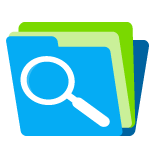 No need to spend days waiting for translation
The need for language interpreters has made things a lot easier especially for those who are keen on improving the grasp of their businesses in the international field. You want to make the best moves so that you and your clients are able to get a proper understanding of each other, and appreciate one another better, and this is why you need these services.
In the event that you come across any document that is written in a language that you do not understand, this would be the perfect chance for you to open up and ask for help. We have language interpreters that are more than capable of assisting you with whatever it is that you will need in as far as quick document translation is concerned. One of the main reasons why you should consider this option is because the service is made to be fast, reliable and affordable.
We can get any document interpreted fast
Once you create an account with us, you can upload your documents and set up a phone meeting with a translator. In the event that you need these documents interpreted as soon as possible, or urgently, we can do that for you.
The concept here is to make sure that you get your document translated over the phone as soon as you need it. You do not have to worry about anything at all. Create an account and set up the meeting.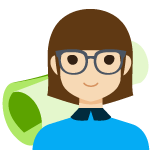 Using our service, language interpreters are able to interpret documents on the phone. If you need a document translated in a hurry, live, on the phone, you can do so at affordable rates.