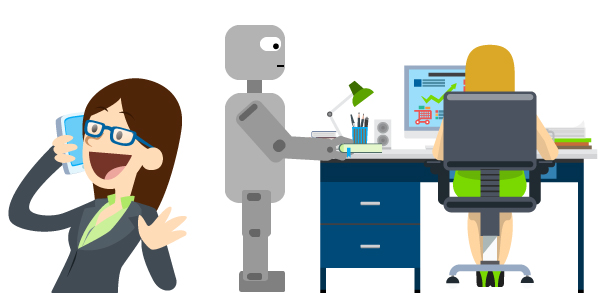 16 Jul

LDT fills the gap between machine translation and traditional translation

(Last Updated On: August 13, 2020)

Everybody is aware of machine translation tools such as Bing and Google Translate services which offer quick translation of words or sentences. These tools can be used free of cost and are quick. However, when you need a greater accuracy in the translation work, you would naturally opt for traditional translation services. Traditional translation involves seeking help from human translators who can offer you the best translation possible which cannot be offered by machine translators that merely work on algorithms.
Machine translation vs traditional translation
The major disadvantage of using traditional translation services is that human translators consume a lot of time in delivering the service. This is when a need to felt to incorporate something that is quick as well as accurate in translations. This gave birth to Live Document Translation.
Live Document Translations is a unique service which combines the speed of machine translation with the quality provided by human linguists. This combination is able to provide quicker as well as more accurate services at a fraction of the cost. Live Document Translation takes care of the disadvantages associated with both machine as well as traditional translations. You do not have to fret about the accuracy and delays in the work delivered when you opt for live translation services.
Professional world is not just limited to the local setting anymore. Globalization has resulted in businesses spreading their outreach all over the globe. This has even resulted in businesses facing challenges pertaining to language barriers. Few nations have not yet completely adopted English and this is when companies need to make use of translation services in order to comprehend what the global partners are trying to convey. Relying on free translator apps can prove to be detrimental for businesses as the quality of work is not up to the mark. It can just be used for understanding the gist of the document and cannot be utilized in official manner anywhere. Opting for traditional services can cost time as well as a lot of money. Time equates to money in any business setting. This is when Live Translation services can serve as a boon to the professional world.
Live Translation services offer quick translation of professional documents without compromising with the quality. These are cheaper in comparison with the costs associated with traditional translations. This service integrates a phone system and an expert translator to translate anything the client needs. Updates are added to the system on a periodic basis so that it works flawlessly 24/7. Live translation services can be relied upon in the present day setting where everything needs to be accomplished quickly without compromising with the quality of the output.
Live Translation services is the ultimate solution to all translation needs. These services are offered under expert supervision that is available all round the clock. The accuracy is not just limited to specific language pairs. Experts from all over the world connect to offer the best outcome possible from any translation task. Hence, there has been a growth in the number of businesses opting for live translation services.